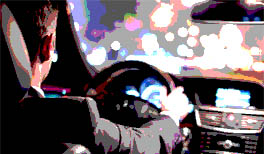 UK GPS Tracker
Quality GPS Tracking Devices
UK GPS Tracker is a company that deals mainly with providing GPS tracking services to its clients by using GPS devices and applications and is based in the UK. Our Mapping Panel is significantly improved with new features, eliminates the need to download software, it's easier to use with 24/7 access and is the best mapping panel available. Some of our products include: Personal GPS trackers that are ideal for dementia sufferers, vulnerable individuals, lone workers, elderly relatives, school trips and gap year travellers; Vehicle GPS trackers that find application in covert tracking and security; magnetic trackers for all purposes, the simplest to fit hard-wired trackers, fully covert, long life battery and ready to use straight from the box. GPS trackers for business guarantee improved efficiency, save money and eases management of fleet. Other products that can be found include car and dementia trackers, GPS asset tracking, top-up credits, kid trackers, dash cams, magnetic GPS tracker, car insurance tracker and surveillance tracking.
Originally, the GPS was designed with the intention to assist the US military. With time, it has found applications in very many different areas such as in GPS tracking. Global Positioning System (GPS) is a configuration of 24 satellites that orbit Earth. The GPS tracker works by interacting with four of these satellites simultaneously. GPS trackers measure the time a signal takes to travel at the speed of light from itself to the satellite which determines the distance between them. GPS tracking device having this measurement for at least three satellites can have its location on Earth calculated. The accuracy to measure the distance to the satellites determines the accuracy with which one can pinpoint this location. Our GPS trackers are of high quality and advanced as they can measure this to within just a few metres.
In industries, GPS tracking has a wide and infinite number of applications. Some of them include ship navigation and avoid accidents in the sea, helping planes land and give you notifications about the arrival time of the bus next. In personal tracking, we take it as our responsibility to ensure safety of vulnerable family members, vehicle tracking and a range of asset trackers. UK GPS Tracker are industry leaders in GPS car and pet trackers as well as asset and personal tracking. The GPS tracking devices and solutions we supply are the most efficient and effective and are easy to use. This is done throughout UK at cheap and affordable prices.
Car tracker installation helps one safeguard their vehicle and reduce insurance cost. Specialised car trackers can be installed to improve business efficiency, aid theft recovery, cut costs and track any new drivers within an organisation or household. 1.5 million vehicles are stolen in the UK annually as shown by the UK home statistics. Curbing theft has proved difficult and impossible as the thieves have developed complex operational system capable of defeating the security system of your vehicle. Installing a GPS vehicle tracker from UK GPS Tracker can help you recover your vehicle instantly in the event of theft. Our products don't need technical knowledge as they are delivered ready to set up and go. The tracker app installed in your automobile shows you the exact location of your vehicle at particular times you wish view them, show you any previous history including time, exact locations and speed.
Magnetic GPS trackers can be easily removed from a vehicle and placed on another as it involves no wiring or cables to deal with. Their battery life ranges from seven days to six months and are most accurate as they allow you see real-time location of your vehicle on your mapping platform. Personal GPS Trackers provide highly accurate GPS locations and real-time movements. They are small and compact and can be easily concealed in clothing or coat pockets and attract no attention. They come in a range of battery lives and sizes to suit any purpose. The Mapping Platform sets up 'Safe Zones' which makes you receive a notification if the device leaves this area. They allow family members to locate with ease their disoriented relative or those lost on their own. Parents and guardians have peace of mind as they ensure loved ones are safe and within pre-set boundaries.
GPS Asset Tracking helps you keep an eye on your asset's location and movement. They can be used for business or personal reasons. They are available in varying sizes and with a range of battery lives. Car Insurance Trackers have been widely applied in insurance firms and leads to a significant decrease on your insurance policy. The best security in insurance GPS trackers for cars is offered by Thatcham approved Cat 5 trackers that also offer high specifications and offer high chances for car recovery. They're most commonly installed in high value performance vehicles. Dash cams are vital vehicle accessories that reduce your car insurance policy, give one the ability to prove their innocence in case of an accident.